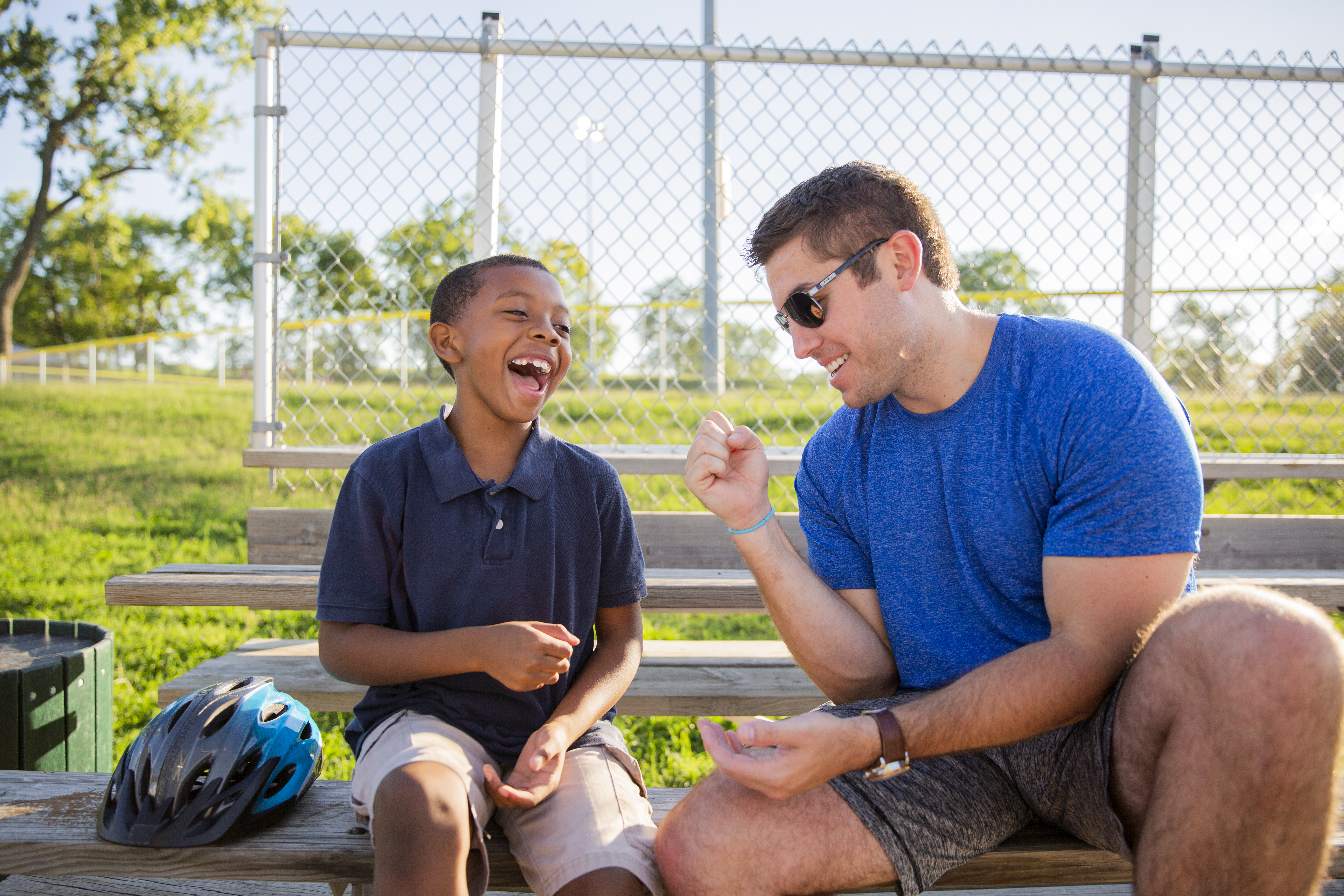 Big Brothers Big Sisters matched Little Brother Sam or Samy and Big Brother Art. Samy was only 12 years old at the time and brought to the program by his mother because of her concern that Sam did not have enough male influence in his life. Sam's mother reported that Sam only saw his father 6-7 times a year. When the agency spoke to Sam and explained the program he said he mainly felt angry. Sam was emotionally upset by his father's disappearance from his life when his mom and dad divorced. He was also upset because his father never came to any of his games even though Sam made every effort to tell him about them. Being a single mother of three, even mom found it hard to attend.  His grades in school were not that great, with teachers commenting that he does his work but doesn't follow the rules. They could tell Sam's new home life was really affecting him.
Art, the Big Brother, was an older gentleman who had some free time and wanted to be more involved in his community. When Art was told about Sam and how badly he just wanted someone to go to his games, Art was sold, he wanted to help this little boy. They met through the agency and had their first outing at English's where they ate breakfast. Sam remembers thinking that Art was old and he had hoped for someone to play games with, someone his own age. It did not take long though for the two to hit it off, and the best part, Art never missed a home game.
19 years later Sam is a former Navy Seal and served on SEAL TEAM 4 in South America, spending time with Spanish families in Costa Rica and Spain, becoming fluent in Spanish. He volunteered for duty in Iraq and was injured in a 25 foot fall while leading a night mission. He broke 7 ribs, suffered nerve damage to his right arm and leg. When he awoke in the hospital the first person he called was Art. Art recalls that night like it was yesterday and tries to describe the heart dropping feeling he had when receiving a phone call at 3 in the morning saying "I'm Okay."  Sam is now a successful businessman and is currently running for the Republican nomination for the US Congress. Who does he credit his success to? God, his mother, and Art his Big Brother and lifetime best friend.