By Nicole Benner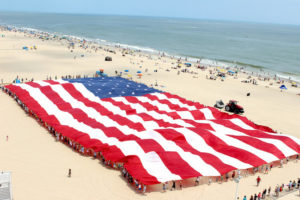 Memorial Day has always held a special place in our hearts here at Big Brothers Big Sisters. Why? It's the official start of summer! And with all the great activities that go on all around the shore it's not too hard to find an event going on wherever you are! Here are some of our favorites! Be sure to drop some of yours in the comments!
Ocean City Spring Arts and Crafts Show: Saturday 10:00 AM-5:00 PM and Sunday 10:00 AM-4:00 PM
Salisbury's Run to Remember 5K: https://www.wicomicorecandparks.org/programs/run-to-remember-memorial-day-5k
Cambridge, MD: Chillin' on the Choptank: Cambridge will kick off a new event on the Friday and Saturday of Memorial Day weekend at Sailwinds Park. Complete with food and live music! https://chillinonthechoptank.com/
Ridgely Strawberry Festival on 5/28: https://e-clubhouse.org/sites/ridgely/page-10.php
Upper Shore: Chestertown Tea Party!
We all learn about the Boston Tea Party in school, right? Well did you know that Chestertown had their own tea party? And they re-enact it every year? The party goes on all weekend with a street party, raft races, 5k run, street vendors, DELICIOUS food, a parade and the main event: the re-enactment! Full schedule can be found at: www.chestertownteaparty.org!