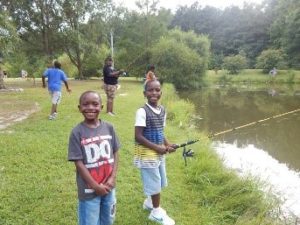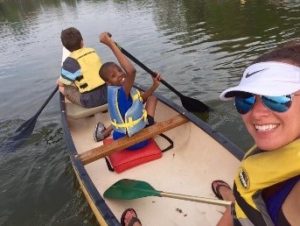 We don't know about you but we can't believe that June is already here! School's almost out, the weather is warming up and pretty soon the shore will be in its glory days. Summer is prime time for our communities with all of our waterways and the tourism business. But did you know that June not only kicks off summer and our best tourism months but that it is also Great Outdoors Month?
Bill Clinton originally made a week dedicated to the Great Outdoors in 1998 but this idea grew tremendously under Presidents Busch and Obama and today it is a month long celebration of our State and National Parks and the benefits they bring. Their economic impact totals $650 billion nationally. It's incredible.
So our expert recommendation for June is: get outside! The Eastern Shore has some beautiful outdoor areas which we will list below. Find one closest to you or take a day trip to see some beautiful places. We promise it won't disappoint.
Here are some dates to remember within Great Outdoors Month:
National Trails Day: June 3rd
National Fishing and Boating Week: June 3rd-11th
National Get Outdoors Day: June 10th
Great Outdoors Day of Service: June 16th
Great American Campout (All Summer)
Get into your Sanctuaries Day: June 24th-25th
So where to go on the eastern Shore? Below are some of our suggestions but there are plenty of other parks around as well:
Assateague Island National Seashore and State Park: https://www.nps.gov/asis/index.htm
Hazel Outdoor Discovery Center: https://www.hazeloutdoordiscoverycenter.org/
Blackwater National Wildlife Refuge: https://www.fws.gov/refuge/Blackwater/
Tuckahoe State Park: https://dnr2.maryland.gov/publiclands/Pages/eastern/tuckahoe.aspx
Pickering Creek Audubon Center: https://pickeringcreek.audubon.org/
Adkins Arboretum: https://www.adkinsarboretum.org/
Eastern Neck Island Wildlife Refuge: https://www.fws.gov/refuge/eastern_neck/
And don't forget:
Wear and take sunscreen (even on overcast days)
Consider wearing long sleeves and pants if cool enough. Wear and take bug spray and check for ticks during and after your visit
Stay on designated trails and follow all park rules.
If canoeing, kayaking, on a dock, or on a boat children should wear life jackets.
Don't litter: our trash can be damaging to wildlife environments and the animals that live in them.
If you decide to take your Little on an outdoors adventure, be sure to take a picture and tag us on Facebook! facebook.com/BBBSES
We will be pinning about National Outdoors Month all month long at pinterest.com/BBBSES : Be sure to check it out for activity ideas, tips and tricks
Have fun!!
What fun plans do you have for the Great Outdoors this month?