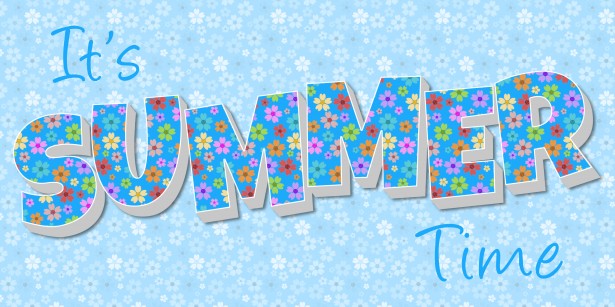 Summer is an exciting time for our Littles! They are excited about being out of school and excited/anxious to begin a new grade in the fall. They have a TON of energy and are ready to do fun activities. So how do you fill the summer time?
Of course there are the obvious activities—our Littles love to swim at the pool or the beach. They love to go the playground or the free Salisbury Zoo. We covered state parks in our "Great Outdoors" post. If you haven't already, be sure to check that out!
But how do we help our Littles continue to grow over the summer, while still having fun? How do we keep their minds churning and help them go into school ready to learn? Below are a few of our favorite ways!
Find some fun STEM experiments to do! Make slime, tornadoes in a jar, or a capillary action tunnel (all of these can be found on our Pinterest page)!
Make wind cars, pinewood derby cars or model rockets and plan a day in the park (complete with picnic) to try them out!
Pick up some seeds from your local hardware store and try to start a garden—whether it's flowers, vegetables or herbs, your Little will enjoy watching them grow. If you have a garden, let them help cultivate it.
Help your Little stay active and healthy by introducing them to fruits or veggies, going on walks, and maybe even participating in a 5k run/walk. Believe it or not, we've had Littles say they don't like fruits or veggies but many that their Big named, they had never tried!

Side note: Farmer's Markets are great places to take a Little. Engage in conversation with stand owners about their products and their farms for a bonus!

Find community events like 3rd Friday in downtown Salisbury to take your Little to. They often have free activities for children.
Volunteer! Engage your Little in community service tasks to teach them the value of Leadership and ownership in their community.
For our older Littles: start talking to them about college. Summer is a great time to take a Saturday and explore a college campus.
If you have the time, day trips are great ways to expose our Littles to places they may not have the opportunity to see otherwise: Baltimore, Washington D.C., and Philadelphia are all do able from one or more of our counties. Check out this list of 100 day trips!
Whatever you decide to do, don't forget the sunscreen, water, and any other safety precautions you need to keep your Little safe!
Have a fun activity that you want to share? Be sure to send it to us or tag us in a Facebook or Twitter post! We love to see what our matches and families are up to!